COMPANY NEWS
COMPANY NEWS
Warm congratulations on the found meeting about the Federation of New Social Stratum as successful launch of "Xin Xin Action" in Chengyang District
On November 16, in order to thoroughly implement the spirit of the 19 NPC, the inauguration ceremony of the Federation of New Social Stratum in Chengyang District and the launching ceremony of the "New Heart Action" kicked off in the District People's Hall. In addition, the leaders of the district committee and the United Front Work Department respectively spoke at the meeting.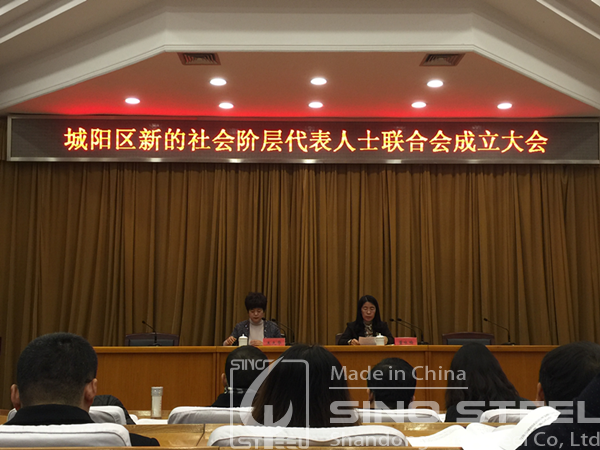 The meeting was generally conducted in two stages, the first stage of the election. During the meeting, the preparatory work was reported to the General Assembly, and the Constitution of the Federation of Representatives of New Social Strata and the election methods of the general assembly were passed. The president, vice-president, secretary-general and directors of the first council The election. The assembly elected the new leadership of the council. Among them, the general manager of Shandong Gangzhong Steel Co., Ltd. was elected vice chairman of the industry handsome and so on.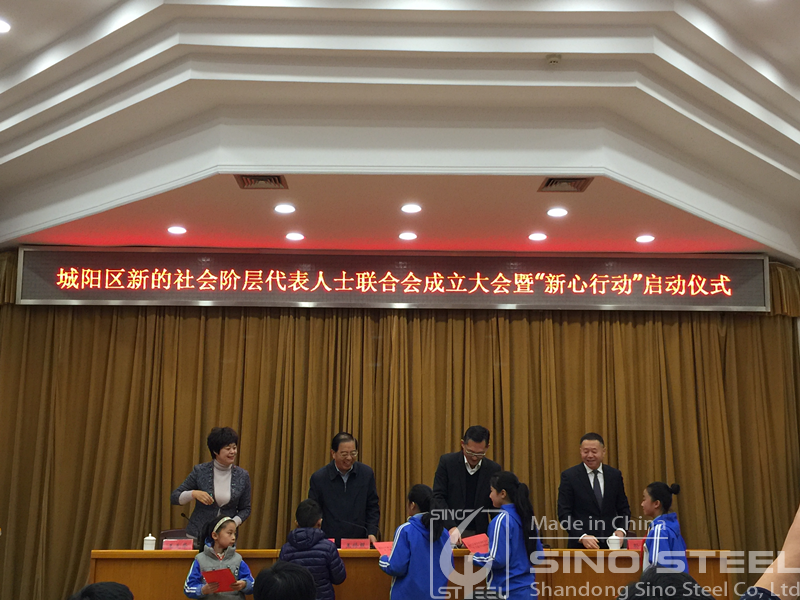 In the second phase, the launching ceremony of "Xinxin Action" was officially launched. The president and leaders of the Federation made speeches, brought into play the integration function of the United Front, and incorporated the work of professionals in the new social strata through the establishment of a federation of representatives of the new social strata. To the main channel of the United Front work and have a milestone in the development of the new social strata.
Previous Page:Announcement---Dear respected customer
Next Page:122 Autumn Canton Fair,Sino Steel Always On The Road